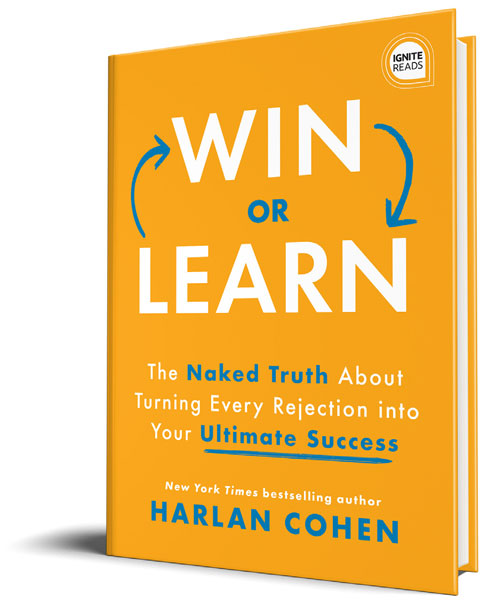 WIN OR LEARN, YOU CAN'T LOSE
The fear of rejection is universal. From being on the receiving end of a breakup to being turned down for your dream job, we've all experienced the sharp sting of rejection and grown to fear the risks that might lead to our next failure.
After years of relentless risk-taking and rejection, New York Times best-selling author Harlan Cohen has unlocked the secret to sparking success without the fear of failure. In Win or Learn, Cohen guides you through a life-changing experiment to identify your dreams, eliminate your fears, and confidently take the risks necessary to achieve every goal you set. Through Cohen's approach, you'll learn to want more, risk more, and ultimately achieve more.
RELEASE DATE: January 5, 2021  (Sourcebooks)
FOR BULK ORDERS CONTACT: Lance Vanderhagen (lance.vanderhagen@sourcebooks.com)
---
The Naked Roommate: And 107 Other Issues You Might Run Into in College
The Naked Roommate: For Parents Only
The Naked Roommate's First Year Survival Workbook
Dad's Expecting Too: A New Parents' Guide
Getting Naked: 5 Steps to Finding The Love of Your Life (While Fully Clothed and Totally Sober)