These "About" pages are pretty self-indulgent.   That's why I'm going to start with you. Thank you for taking the time to read about me.  I'm much more interested in you. Your challenges, your victories, and your stories are what drive me. I've learned more from you then I can even begin to explain.  For that I'm forever grateful.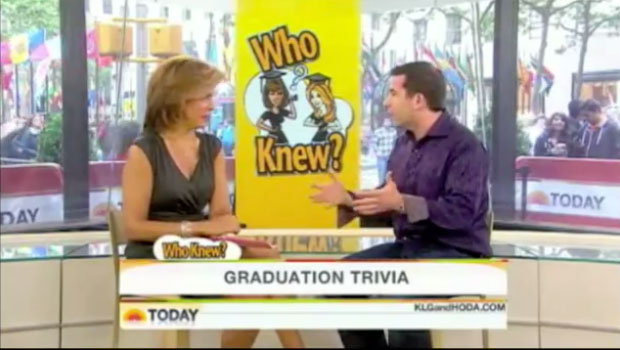 I'm a New York Times bestselling author of six books, a syndicated advice columnist, and a speaker who has visited over 400 college campuses. I love helping people change their lives and support others.
My writing professional career began at the Indiana Daily Student at Indiana University.  I started writing editorials and started writing columns when one of the columnists stopped showing up to work.  The summer before my bonus senior year (I graduated in 4 1/2 years), I interned at The Tonight Show with Jay Leno. It was during that internship that I met a writer who wrote advice. I liked the idea of writing advice and went back to IU to start writing my Help Me, Harlan! advice column.  At first, I started to write about my own problems (I had many).   I started to help myself.  Then I started getting real letters. That's when I started researching answers and meeting experts.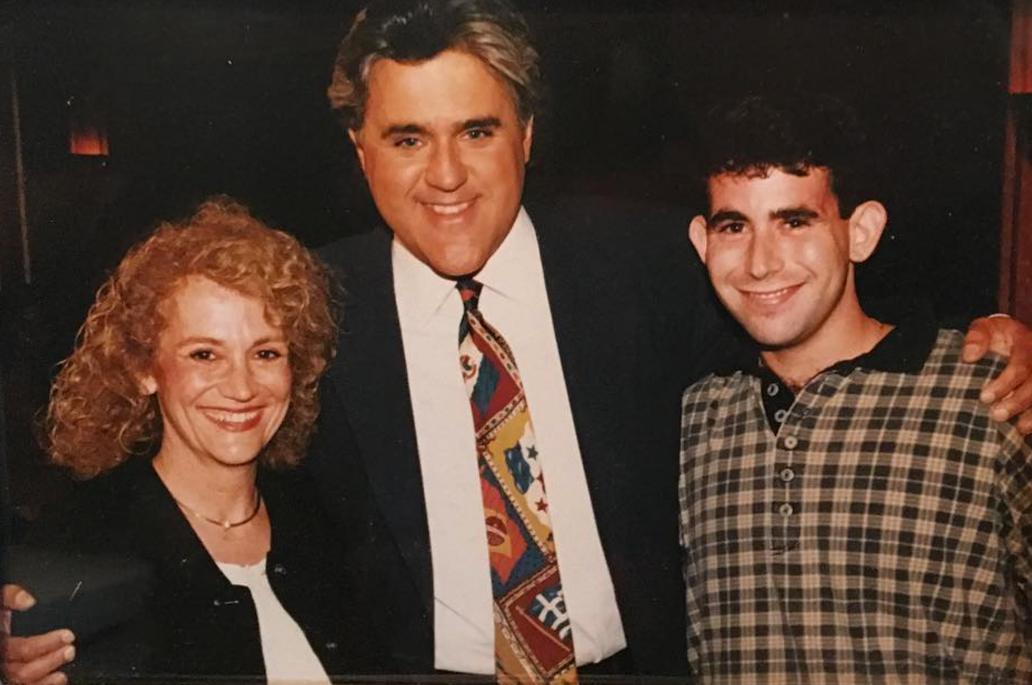 After graduating from college, I decided to continue writing my column. I wanted to become a syndicated advice columnist. So, I sent out media kits to 50 newspapers. I sold my advice column to five newspapers (I got paid $5 a week for each newspaper).  A year later, The New York Daily News picked up my column.  I was 22 years old and reaching millions of readers.  Nine years after starting my column, I was picked up by King Features Syndicate.  King Features continues to distribute my column in newspapers around the world.
As my column spread across the country, my speaking career began to boom.  Purdue University (Indiana University's rival) invited me to be the keynote speaker at Boiler Gold Rush, their big orientation program.  The head of orientation called me up and said, "Do you speak?" I said, "Everyday!"  After meeting with the rest of the team, I was hired.
Over 500 high school and college campuses later, my speaking career continues to be one of the most rewarding parts of my career.  I love meeting people and hearing their stories.  I speak to middle school students, high school students, college students, parents, teachers, staff, adminstrators, professionals, and adults of all ages.  I love helping people get comfortable with the uncomfortable (watch my TEDx talk for more about this).  My shows are energetic, intense, funny, personal, and unpredictable (I take questions live via text during the show). Speaking and writing helps me spot trends and see patterns.  That's why I write books.  I focus on life transitions, risk-taking, grit, resiliency, rejection, success, happiness, parenting, and passion.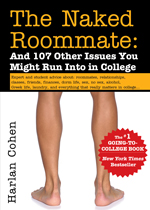 My first book was Campus Life Exposed; Advice From The Inside (Petersons).  Five years later, The Naked Roommate: And 107 Other Issues was released by Sourcebooks. This one has become a New York Times bestseller  and is used as a textbook classrooms all over the world.  The book has struck a nerve because it gives students permission to be imperfect -- and that makes everyone perfect.   The book has over 800,000 copies in print.   I'm also author of the books, The Naked Roommate: For Parents Only,  The Naked Roommate's First Year Survival Workbook, Dad's Expecting Too: An Expectant Parents Guide  and my newest book, Getting Naked: Five Steps to Finding the Love of Your Life (While Fully Clothed and Totally Sober).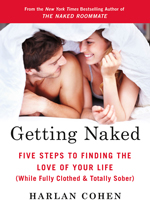 My personal love story is filled risk, rejection, and happiness.  I met my wife at the UPS store while making copies (the entire story is in the book).  After our third date, I realized she had actually rejected me on an online dating site.  We met again by coincidence and fell in love.  We're still married. I still like her.  Like is way more important than love.  Getting Naked breaks down dating and relationships and offers a new approach to taking risks and finding love.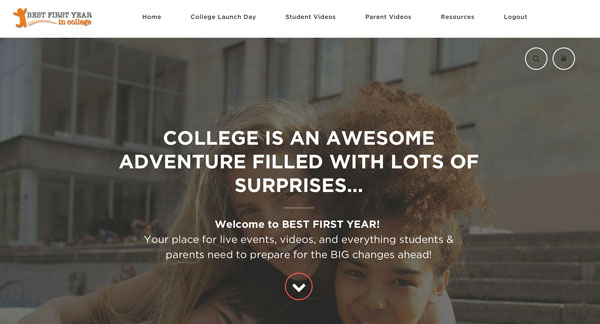 I'm also founder of Best First Year (www.BestFirstYear.com).  Best First Year is designed to help high school and college students navigate change.  I created this because over 51% of current college students reported feeling hopeless over the past 12 months and only 40% of students will graduate. My goal is to change this.  Best First Year supports students and parents to ease anxiety and increase retention.
When I'm not writing, I'm working on a new book, answering questions via video, hosting web events, and sharing advice on television and radio.  I love spending time with my wife and kids (I have 3 of them--kids, not wives) the most.  Family is my #1 priority.  I'm based in Chicago, but I hop around the country.
You'll probably see me in an airport at some point (I'll be carrying a guitar). If you see me, say hello.  I would LOVE to visit with you.  Then we'll go wherever we are supposed to go. You can follow me on Twitter @HarlanCohen and on Facebook www.Facebook.com/HelpMeHarlan, but please don't follow me around the airport.   If you have questions or need advice please write me here.